---
Steady Growth Is Our Trademark
The Bauerschmidt Group stands for solid growth and is a constant economic force in the region thanks to long-term thinking and action in corporate management and strategic market positioning. With an open mind, we face the developments and trends of our time and respond with innovative solutions.
In the course of our company's history, we have earned a good reputation among our customers and suppliers as a valued business partner. This is something that we, the entire team of the Bauerschmidt Group, are very proud of.
Horst Bauerschmidt KG
The Company Returns to Family Ownership In 1990
From 1990 onwards, the son of the company founder continued the family tradition and returned the paternal company to private ownership. In 1972, the original company had been expropriated and was re-transferred in 1990 as one of the first five companies in southern Thuringia.
From the very beginning, Horst Bauerschmidt KG has been conceived as a modern film manufacturer, offering its customers high-quality film products as modern flexible packaging solutions - from in-house converting of polyethylene films to innovative processing methods and material compositions.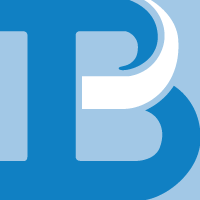 Bauerschmidt Kunststoff GmbH
The Company Develops into The Bauerschmidt Group
In 1994, a second company, Bauerschmidt Kunststoff GmbH, was founded. Here we produce polyethylene films on high-tech extrusion lines, which are then converted into finished products of the highest quality on high-performance seaming machines. With inline and flexo pressing machines, we are able to produce products of any size, from small to oversized.
With a wide range of products - from garment bags, gusseted bags, block bottom bags, adhesion sealing and packaging bags to rectangular shrink bags - we can meet the specific needs of customers.
---
A Solid Foundation for Sustainable Success
We have the know-how for your idea. A know-how that has grown over decades and has therefore become an integral part of our company tradition. This is because all our successes are based on our know-how, our passion for film and our ambition to turn your demanding ideas into film products each and every time. We are grateful for them.
They are our stable company foundation. We handle these with care, and step by step plan the next developments for the future. Together with you, a successful future.
---
Bauerschmidt Kunststoff GmbH
Horst Bauerschmidt KG
Tonaecker 4
98593
Floh-Seligenthal
Germany
SHOW DIRECTIONS
Phone
+49 3683 7913-0
Fax
+49 3683 7913-13
Which problems can we solve for you?
Please contact us for an individual consultation!